777-5 Power Skills for Today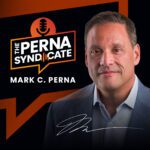 Episode: 777
Episode Title: 5 Power Skills for Today 
Power skills—or what I call professional skills—are currently in high demand. Here's the top 5 professional skills employers are seeking today, next on The Perna Syndicate.
Ep 777 show:
Welcome back to The Perna Syndicate! Today, we're talking about the top 5 power skills that a recent study by Pearson found are needed in order to thrive in today's workforce.  
The first is communication. It leads almost every list of skills most coveted by employers, and with good reason: many people still seem to lack the clarity, precision, and force to convey their thoughts effectively. Workers who deepen this ability position themselves well for the future.
Number two is customer service. We've all had poor customer service experiences, and these moments can make or break a brand. A warm, customer-centered mindset is an asset in any role, whether you're directly customer-facing or not.
Number three is leadership. Without strong leadership, teams and organizations flounder. Leaders are in short supply these days, but younger workers are motivated to develop their skills in this critical area.
Number four is attention to detail. Mistakes, even seemingly small ones, can prove costly. Workers can strengthen their attention to detail to both improve their performance and build a stronger competitive edge at work.  
And last is collaboration. Most of us can't do our work in a silo. We must communicate, negotiate, and build rapport with others to move the work forward. 
While these are highly important today, what kinds of professional skills are projected to be most sought after in the future? We'll discuss that tomorrow on The Perna Syndicate. See you then!
---
---
---