744-How L&D Matters for Retention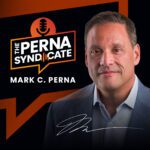 Episode: 744
Episode Title: How L&D Matters for Retention
By prioritizing employee development, you can save valuable resources in the long run. Let's talk about it, next on The Perna Syndicate.
Ep 744 show:
You are now on The Perna Syndicate, so let's get going. With budget crunches looming for many companies, it's become critical to get the right person, in the right role, right from the start. 
It's also crucial to retain the workers already in place. Not only are these employees more productive than someone new to the role, but the upfront expense of new talent can come with a high cost—not just in money, but also in morale.
All of this is just one more reason that L&D is gaining momentum. As HR becomes a more critical function to organizations, we're seeing L&D teams work more closely with talent acquisition. 81% of recruiting professionals say they need to work more closely with L&D as their responsibilities expand to include internal mobility, skills-first hiring, and employee retention.
Learning opportunities at work are a strong retention tool. People want to develop their skill sets and will stick around for that training. 
It also meets the demands of today's employees, whose number-one motivation to learn is driven by a desire to accomplish their career goals. Plus, you get a stronger, more resilient workforce who feel like they belong because you are investing in them. 
Tomorrow on The Perna Syndicate: Give your employee retention and engagement another boost with 3 more essential tips. I'll see you then!
---
---
---