58 - How Panasonic Engages Generation Z, Part 1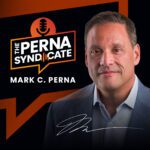 Episode: 58
Episode Title: How Panasonic Engages Generation Z, Part 1
Gen Z is entering the workforce, and forward-looking companies are shifting gears to recruit them. Find out how Panasonic is engaging and retaining Gen-Z talent—coming up next. 
Ep 58 show:
Hello, and welcome—you're in The Perna Syndicate! Generation Z is our topic today. As the youngest cohort in today's workforce, they're in demand by employers—and they have high expectations in return. 
Recently, I connected with Tina Slattery, director of talent acquisition at Panasonic, to get her thoughts on recruiting and retaining Gen-Zers. This week, we're going to talk about her insights. If you work with Gen-Z, there might be some ah-ha moments for you. And if you are Gen-Z, you might just learn something about yourself. 
First off, communication. It's the secret sauce in all relationships, and the relationship between employers and Gen-Zers is no different. Tina says that "Gen-Z has unique needs and expectations. For that reason, it's important to have open, ongoing conversations with them. Only then can you understand how to best support them, from their first day to their ongoing career journey." Especially in the hiring process, Gen-Zers expect constant communication and updates—and really, who doesn't want that?
Flexibility is another big deal for this generation. Unlike their older coworkers, Gen-Zers view work and life as a blend rather than a balance. As a result, they place a high value on flexible work arrangements, including the ability to work from home. According to Tina, "Gen-Z employees are more regularly on-the-go than other generations. That means employers, and especially managers, should be consistently engaging with IT to ensure that employees can seamlessly flex between the office, home and wherever else they may be."
Tomorrow, we'll look at Gen-Z as digital natives, along with the purpose they demand from their work. We'll see you then!
---
---
---