57 - The Top 3 Best Reasons to Take a Gap Year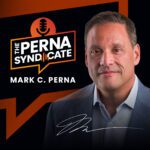 Episode: 57
Episode Title: The Top 3 Best Reasons to Take a Gap Year
A gap year can be amazing, but you have to approach it with a plan. Find out three ways to make the most of your gap year—coming up next. 
Ep 57 show:
Welcome to The Perna Syndicate! Yesterday we talked about three terrible reasons to take a gap year. You might be thinking, are gap years worth taking at all? If you have the right approach, the answer is yes. 
Here are three ways to make the most of your gap year. 
Number 1, use it to fast-track your employability. A gap year can offer a unique opportunity to learn real-world, employable skills much earlier in your college career than you might otherwise. Structure it to build your portfolio, network with like-minded students, and learn skills for an in-demand position. In the normal course of a college education, this typically doesn't happen until your junior or senior year. Get ahead and do it now. 
The second way to have a valuable gap year is to make a plan to keep learning. There are tons of specialized skills-training programs available online that can make you more valuable to a future employer. These programs don't limit you from going back to college next year—actually, they may enhance your earning ability and help you fund your higher education. Not to mention that they can equip you with new abilities and experience to get more from college.
Finally, a gap year can be great if you're still trying to determine your direction. Some experts suggest trying a data science or software engineering bootcamp. This is a growing field, and even if it's not a forever career for you, it might be a good direction for now, to stay productive and growing. 
To have an awesome gap year, go into it with a plan to challenge yourself, try new things, and grow in different ways. You've got this!
Keep empowering your education and career journey with more insights from my blog at MarkCPerna.com.
---
---
---