522 - Online Learning is Here to Stay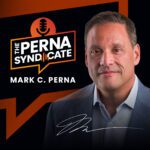 Episode: 522
Episode Title: Online Learning is Here to Stay
Is online learning really the disaster that it seemed in 2020? Let's talk about it, coming up next on The Perna Syndicate.
Ep 522 show:
Welcome to The Perna Syndicate! Teaching has always been challenging, but why is it so much harder now? Deb Meyer, Director of Strategic Growth at FlexPoint, believes that the profession has always been slow to change. Now, the recent societal upheavals have pushed everyone to the breaking point. 
The generational gap between teachers and their tech-savvy students, many of whom prefer to consume learning content digitally, isn't helping either. 
Meyer believes that online and blended learning models are at least part of the answer. But wasn't online learning a bit of a disaster back in 2020? Yes—but that was crisis learning, not true online learning. 
Meyer says that true online learning includes significant teacher training, along with curriculum developed specifically for the online environment. Whether we like it or not, online learning is here to stay in one form or another. 
Despite our rocky start, remote learning can succeed both in terms of student success and teacher retention. Meyer points to one virtual school in Florida that has a teacher retention rate consistently above 88% year over year. Teaching online can decrease teachers' administrative workload so they can focus on what's most important—helping their students succeed.
One thing is clear: the education system has to adapt. On the next episode of The Perna Syndicate, we'll talk about some additional ways online learning can bring flexibility to students and educators. See you then!
---
---
---