33 - What Millennials Really Want At Work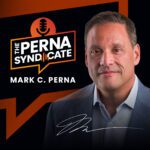 Episode: 33-what-millennials-really-want-at-work
Tease: The Millennials are now the largest generational cohort working today—so what are they looking for at work? Stay tuned for that answer coming up next…
Ep 33 show:
Welcome to The Perna Syndicate! On yesterday's show, we talked about what Generation Z wants from their work. Today, it's all about the millennials. What do they want from their employer, and how can companies deliver it?
Not only are millennials the largest generational cohort in the workplace today, more than half of them (62%, to be exact) have direct reports, according to a survey by Future Workplace. This generation is moving up the ranks in management, and they're a force to be reckoned with.
Everybody, in every generation, wants good pay, career advancement and challenging work. Millennials—defined in the study as ages 25 through 34—especially want better compensation and work that pushes them to grow. But there's one more thing they're looking for, and that is flexibility. 
Millennial women, in particular, value a flexible workplace. It makes sense; they're more likely to balance their career with family and home responsibilities. And given this generation's known preference for group interactions, it's no surprise that they also value working with a great team. 
In addition to higher pay and challenging work, Millennial men appreciate positive relationships with co-workers and having a good boss.
Tomorrow, we'll talk about what matters to one of the least-studied generations working today—yep, Generation X. Turns out they have some unique priorities, too. 
Discover more about the younger generations by following me on Facebook, Twitter, LinkedIn, and Forbes.com, where I share weekly content designed to make a difference.
---
---
---