34 - What Generation X Really Wants At Work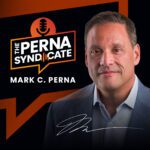 Episode: 34-what-generation-x-really-wants-at-work
Tease: Sandwiched between the Millennials and Baby Boomers is Generation X. Today on The Perna Syndicate, we're talking about what this "middle child" generation is looking for at work.
Ep 34 show:
Hello, and welcome to The Perna Syndicate! This week, we've been talking about a recent study by ManPowerGroup that uncovers the unique priorities of the four generations in the workplace today. Today, we're going to look at a generation that doesn't always get as much buzz. Generation X, this one's all about you. 
Gen-X workers—defined as ages 35 through 54—are at the stage of life where they have multiple, and often competing, responsibilities. Not only are they still parenting their children, but many are also taking care of their aging parents. They're being pulled in a lot of different directions. So it's no surprise that Gen-X workers—men and women alike—prioritize flexibility above all else. 
What type of flexibility are they looking for? They want the ability to choose when to start and end their workday. They want to work remotely (and thanks to coronavirus, they're certainly getting this wish!). Finally, they're looking to utilize paid parental leave as needed.
Of course, in tandem with other generations, Gen X wants good pay, challenging work, and opportunities to advance their career. Add a highly flexible, personalized work culture to the mix, and you have a powerful incentive for Gen X to invest their time and talent at your organization. 
To wrap up our week tomorrow, we're going to examine what matters most at work for my generation, the Baby Boomers. We'll see you then. 
There's more to the Syndicate at MarkCPerna.com. Check in for fresh content posted weekly.
---
---
---