172 - Starting the Job with Retirement in View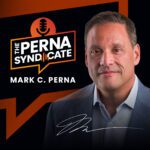 Today, young people are starting their jobs with retirement already in their sights. Employers can leverage this insight to recruit and retain younger workers—here's how, coming up next.
Hello and welcome to The Perna Syndicate! Yesterday we kicked off the week with some positive data about younger workers saving for retirement. Even amid the pandemic, most have been careful not to dip into their retirement funds. Growing up in a time of financial challenges hasn't been easy, but it has certainly given them a better perspective on how to handle money. 
Today, it's clear that young people are starting their careers with retirement already in view. The future is on their mind—and employers should take note. Offering a robust retirement plan, complete with expert coaching and financial advice, is a fantastic perk that will get their attention in your recruiting efforts. They also appreciate employer-provided resources in the area of tax preparation. 
Offering these types of valuable financial planning tools and knowledge will not only attract desirable potential hires, but also help your organization retain top talent for the long term. It positions you as a partner in each employee's success. You're on their side, you're there to help them navigate potentially challenging things like finances, and you want them to succeed. 
More and more young people are looking for a long-term position—a role where they can grow with the company. As young people get smarter about saving for retirement, employers should keep pace by offering the opportunity for them to make a meaningful contribution, both to the company and to their own future.
If you haven't yet read my bestseller, Answering Why, check it out for a deeper dive into the mind of the younger generations. It's available in hardcover, ebook, and audiobook on Amazon.com. We'll see you back here tomorrow at the Syndicate!
---
---
---