162 - Continuous Learning is Here to Stay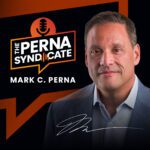 Episode: 162
Episode Title: Continuous Learning is Here to Stay
Continuous learning is a hot new trend in the workplace—but in our rapidly changing world, it's more than a trend. Here's why, coming up next on the Syndicate.
Ep 162 show:
Welcome to The Perna Syndicate! Employees across all industries have really outdone themselves this past year in learning new skills, fast. And one thing we're all learning is that—well—there's always more to learn. 
In the workplace, continuous learning is no longer just a stopgap measure to cope with the rapid changes overtaking us. Rather, a culture of constant skill development is fast becoming the norm for companies that are embracing the new reality of work.
LinkedIn's recently released Workplace Learning Report demonstrates a seismic shift in how companies are prioritizing learning and development. It also shows how workers themselves are approaching their careers in a whole new way.
Reskilling and upskilling are increasingly important in 2021, with 59% of learning & development professionals ranking them as a top priority for their company. And that's just fine with Generation-Z, our youngest working generation, who find themselves right at home (often literally) in their effort to learn new skills.
Though the oldest Gen-Zer today is just pushing 24, they're highly motivated to grow their careers. And 76% see learning as the key to their career advancement.
In a world that is changing faster than ever, this thirst for knowledge is creating a significant competitive advantage. One thing we can learn from Gen-Z is this: never stop learning.
This week, we'll talk about what LinkedIn's study reveals about the future of work and how we can embrace the habit of continuous learning. We'll see you back here tomorrow!
---
---
---