163 - Curiosity: The New Must-Have at Work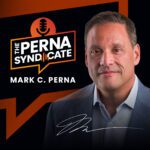 Episode: 163
Episode Title: Curiosity: The New Must-Have at Work
File Name: curiosity-the-new-must-have-at-work
Generation Z might just be the most curious generation to date. And it's going to help them big time at work. Here's why, coming up next on the Syndicate.
Ep 163 show:
Welcome to The Perna Syndicate! The recent Workplace Learning Report released by LinkedIn covers a lot of ground, but what I found most fascinating was the insight into how Generation Z is approaching their professional lives. They can be described in one word: curious. 
Gen-Z stands out as a cohort that is wholeheartedly embracing continuous learning at work. Sixty-seven percent of Gen-Z learners spent more time learning in 2020 on LinkedIn's platform than they did in 2019. Altogether, they logged 50% more hours watching online courses than learners from any other generation last year.
Gen-Z has an innate curiosity about the world—it's why I've long called them the 'Why' Generation. And it plays to their advantage in a world increasingly driven by information. Curiosity allows them to see past the problem to solutions that are out of the box, and sometimes—just brilliant. 
Curiosity is a trait that every generation can cultivate. Maybe you haven't thought of curiosity as a must-have at work. But, used strategically, it can have a tremendous impact on our development as professionals. 
In a world where continuous learning is fast becoming a non-negotiable, the curiosity of Gen-Z gives them an edge. Curiosity can help us all see the world in new and unexpected ways—and then bring that insight to work.  
Tomorrow, we'll look at the implications of Gen-Z's desire to learn and grow—and how they're bucking the negative stereotypes surrounding their generation. We'll see you then!
---
---
---