156 - 2020 Hires Flying Under the Radar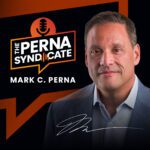 Episode: 156
Episode Title: 2020 Hires Flying Under the Radar
Employees hired remotely in 2020 say they're doing fine—but are they really? Here's what the data says, coming up next on the Syndicate. 
Ep 156 show:
Hello and welcome to The Perna Syndicate!  The news is full of workers who lost their jobs due to the pandemic—but there's surprisingly little about those who were hired and onboarded remotely during that time. How are they doing?
According to them, just fine.
At first glance, a new survey from TINYpulse seems to agree with new employees' assessment of their own engagement—at least on the surface. A comparison of how 2019 and 2020 new hires rated their overall onboarding experience actually gave 2020 an edge, about 2% higher than the previous year. But there's something else going on beneath the surface.
The researchers pulled data from an employee recognition tool called Cheers for Peers, which allows employees to give one another sophisticated, virtual "high fives." On that platform, peer-to-peer recognition has dropped more than a third for employees who came to the organization in the midst of the lockdowns. 
Unfortunately, it seems all too easy for COVID-era hires to "fly under the radar" and not express their disconnect with coworkers and company values. It may not be on purpose, but it's a problem nonetheless. 
Flying under the radar will only work for so long. Employees who never make the connection with the larger company culture may be crippled in their ability to perform at their highest level. Organizations need a better approach.
This week, we'll talk about what managers, coworkers, and new hires themselves can do to make that crucial workplace connection—even virtually. We'll see you back here tomorrow at the Syndicate!
---
---
---