136 - Revitalizing Post-Pandemic Enrollment and Retention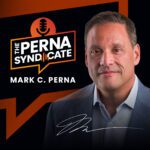 Episode: 136
Episode Title: Revitalizing Post-Pandemic Enrollment and Retention
Enrollment, retention, and performance all took a hit with the pandemic, and it's not over yet. But this is the perfect moment to revitalize your results. Find out why, coming up next.
Ep 136 show:
Hello, and welcome—you are now in The Perna Syndicate! The pandemic has hit education hard: instructors had to reinvent their entire teaching format overnight, administrators scrambled to implement ever-changing health protocols, and students had to adapt to a whole new way to learn. It's been incredibly hard—but it's not over yet. The fallout is just beginning.
Funding will likely drop as enrollment and retention numbers go down. Student performance and motivation are suffering with the COVID learning slide. These challenges are going to impact schools in a multitude of ways in the coming year. And yet, I'm hopeful.
The challenges we're facing are tremendous—but so is the opportunity. With the old systems in crisis, now is the time to shift the paradigm in career-focused education. I've always said that we need to make students not "college and career ready," but "career ready, period." This simply means that every step of their education needs to ladder up to their personal educational and career goals. College can be a part of that journey, but it doesn't have to be for every student. Now is the moment to restructure our approach around the ultimate purpose of education, which is to fit the student for a successful future.
Next week, I'm going to be delivering a deep-dive Zoom webinar, open to anyone, anywhere, on how to revitalize enrollment, retention, and performance in our post-pandemic world. In our next several Perna Syndicate shows, I will touch on just a few of the topics we will be covering in depth at that event. I'd love to have you there for the full experience—it's going to be epic. You can visit TFSresults.com for more info on that.
We'll see you back here tomorrow at the Syndicate for more on revitalizing enrollment, retention, and performance!
---
---
---