133 - Tap Into the Power of Reverse Mentoring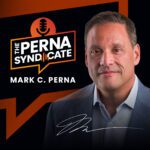 Episode: 133
Episode Title: Tap Into the Power of Reverse Mentoring 
What's reverse mentorship? You might already be doing it…stay tuned to find out, coming up next on The Perna Syndicate. 
Ep 133 show:
Hello and welcome—I'm your host, Mark Perna! Mentorship in the workplace is our topic this week, and today I want to talk about what mentors can learn from the young people they mentor. This is called reverse mentorship, and it acknowledges that the relationship is a two-way street. While mentors provide important guidance and experience, young mentees can bring value to the table, too. 
From mentees' feedback, you can learn how to improve your leadership and communication. And, as relative newcomers to the company, mentees often have unique perspectives that can disrupt groupthink, exposing you to new ideas that can better the company as a whole. Their perspective is something to tap into. 
Alicia Guevara, CEO of the nation's first mentoring program (Big Brothers Big Sisters of New York City), is a strong advocate for reverse mentorship. She asserts that, as a mentor, it's your duty to nurture mentees' unique strengths, celebrate their point of view, and also (perhaps most importantly) learn from them.
She says there is a false power dynamic in mentorship that needs to be disrupted. The lessons we can learn from our younger colleagues are limitless if we shift our mindset, recognize we are not saviors rescuing the mentee, and open ourselves up to learning from the next generation.
I wholeheartedly believe that young people today are incredible, and they have so much to teach older generations—just as we have a lot to share with them. Don't be intimidated by the idea of a reverse mentorship. Instead, tap into the power of this dynamic—and see how it advances both sides of the mentoring experience. 
Next up, we're talking about mentorship and the question of racial equity. Find out why an equitable mentorship program is so important, tomorrow on The Perna Syndicate. We'll see you then! 
---
---
---