126 - Soft Skills for Remote Work in 2021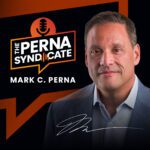 Episode: 126
Episode Title: Soft Skills for Remote Work in 2021
What are the top soft skills that remote workers need in 2021—and which ones do you have? We'll talk about this and more, coming up next.
Ep 126 show:
Hello and welcome—you're starting your week with The Perna Syndicate! Today I want to talk about one of the best-kept secrets of a successful career: soft skills, or as I prefer to call them, professional skills. These traits can make or break your career—especially when it comes to remote work. 
What exactly are soft skills? Workable defines them as "general characteristics that help employees thrive in the workplace, no matter their seniority level, role or industry." And today, soft skills have come to the forefront in hiring and recruitment decisions, especially for remote work.
FlexJobs and PAIRIN recently analyzed the top soft skills that remote workers need in 2021. They came up with a list of 25 distinct skills and broke them out by their importance across 10 high-demand fields for remote work. Fascinating stuff.
I covered the full results on my Forbes.com channel if you want to read up on it, but the big takeaway was this: employers place a premium on people who have excellent interpersonal and communication skills. It's always been that way, but with the rise of the virtual workplace, these skills are becoming even more critical. 
According to the analysis, three of the top soft skills across most industries include Service Orientation, Social Awareness, and Relationship Management. 
This week, I want to take a deeper dive and discuss why everyone—whether currently employed, looking for a job, or still in school—should prioritize these crucial workplace skills. They're not as soft as they sound.
If you want to go deeper with the Syndicate, visit me at MarkCPerna.com, where I post fresh content and episodes weekly. We'll see you back here tomorrow!
---
---
---