9 - Millennials as Managers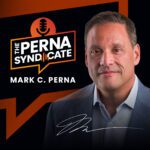 Episode: 9-millennials-as-managers
Tease: Millennials are now managers in the workforce — and they bring their own unique perspective to the challenges of leadership. Stay tuned to find out how they're doing.
Ep 9 show:
More and more Millennials are now moving into management roles, with fully 62% of Millennial workers saying they have direct reports. So how are they doing with all the responsibility?
Unsurprisingly, they're exceeding expectations. A millennial woman, Sanna Marin, is now the world's youngest prime minister. Here in the states in the world of business, the 2019 Global Family Business Survey found that family businesses led by Gen X and millennial CEOs tended to perform better than those led by older-gen CEOs.
As managers, millennials tend to lead collaboratively rather than the "command and control" management style of other generations. They grew up participating in group activities and that mindset continues in their professional lives, where they emphasize teamwork.
When it comes to making decisions at work, personal values and morals are their most influential factor. Making money is secondary to the larger goal of purpose and vision.
Millennials appreciate frequent touchpoints from their own managers and they assume that their teams want the same. At the same time, a majority of Millennials believe that individuals, not employers, should be responsible for keeping their skills current and mastering new tools and developments within their industry. (In contrast, 90% of Baby Boomers believe it's the employer's responsibility to reskill their workers.)
Tech-savvy, intelligent, and resourceful, millennials have an inherent ability to grasp the important facts, see the interrelations, and brainstorm big-picture solutions—all important traits that are furthering their success as the next generation of leaders.
The Why Generation doesn't have to be a mystery. Check out my blog at MarkCPerna.com for more insights, ideas, and strategies to enhance the performance of today's young people.
---
---
---