81 - What I'm Sharing at Virtual VISION 2020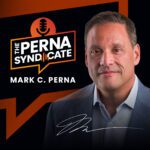 Episode: 81
Episode Title: What I'm Sharing at Virtual VISION 2020
It's time for the annual ACTE VISION conference—but this year, it's anything but routine. Here's a sneak peek of what I'll be sharing in my 30-minute session this week.
Ep 81 show:
Hi, and welcome to the Perna Syndicate! Thursday this week, I'll be presenting a featured session live at the 2020 ACTE Virtual VISION conference. It's all about how organizations can supercharge enrollment, retention, and performance rates. 
2020 might seem like an odd year to talk about supercharging anything…many people feel like it's all they can do to just survive. And I get that. But whatever our unique circumstances this year, 2020 has given us a priceless opportunity to shift the paradigm—not just for our communities, but also for ourselves. 
In my session, we'll talk about the insights to connect, engage, and answer why for young people. We'll talk about getting more of the right students, in the right programs and pathways, for the right reasons. We'll talk about a LOT in those 30 minutes—but what I hope to leave them with are the positive things that 2020 has given us. 
This year, we've all been shaken out of our complacency. If we ever had a "business as usual" attitude that could stall our growth, we don't anymore. Now is the single greatest opportunity to shift the paradigm in education—and in our own perspective. 
This is what I'll be sharing with a Zoom meeting full of visionary educators on Thursday. 2020 is not defined by the challenges we faced, but by the amazing strides we have taken to serve students, make a bigger difference, and keep hope alive. 
If you'd like to join my session Thursday at Virtual VISION, visit careertechvision.org to sign up. Thanks for being part of the Syndicate today!
---
---
---