782-Shifting The Educational Landscape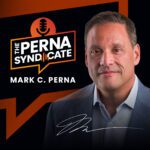 Episode: 782
Episode Title: Shifting The Educational Landscape 
The Higher Education Act first authorized federal student aid programs over 50 years ago. Since then, the landscape has shifted dramatically. Here's how, next on The Perna Syndicate.
Ep 782 show:
Hello and welcome to a new day on The Perna Syndicate. I'm glad you're here! As we discussed yesterday on the show, federal aid helps students to realize their potential through higher education. 
With more educational choices now available to millions of individuals, our talent base is growing. Financial aid allows people to go to school to develop their skill sets and meet employer demand. This is the not-so-secret weapon that enables our economy to thrive. But is it really working as designed?
Today the world is changing. The student population is also shifting. Higher education is no longer dominated by 18- to 24-year-old, first-time students. The latest data shows that this academic year, 42% of federal aid applicants are so-called "non-traditional" students, who are at least 25 years old.
Among other things, this shows that even if someone decides to not pursue higher education right after high school, there is still support for them if they do decide to go to school down the road. But they need to know that this support is available for choices other than college.
Our workforce today is marked by fast-paced changes. The technological revolution we are all living through is eliminating some jobs, reshaping many others, and creating new roles. There is financial aid for anyone, no matter what their pathway, who wants to further their education and thrive in a fast-changing workplace.
Thank you for tuning in to The Perna Syndicate today. Tomorrow we are continuing the conversation as we explore the many ways people can pursue the career training they need. I'll see you then! 
---
---
---