762-3 Reasons Not To Hire a Unicorn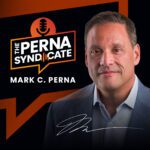 Episode: 762
Episode Title: 3 Reasons Not To Hire a Unicorn
Unicorn employees are rare and in high demand. Should you deplete your resources searching for one? Here are my thoughts, next on The Perna Syndicate.
Ep 762 show:
Welcome back to The Perna Syndicate, I'm glad you're here. Holding out for the perfect unicorn employee may seem like a good idea, but it could hurt you in the long run. Here are 3 reasons that unicorns don't always turn out well:
Number one is a long search. Unicorn employees tend to be extremely rare. If you're determined to find someone who matches your job description one hundred percent, you may be searching forever. When you are stuck on only hiring a unicorn employee, you are more likely to eliminate candidates who could have had the ambition to take your business to the next level.
Number two is the poaching risk. If you do find a unicorn employee, it's very possible that other employers have their eye on them as well. You may have to pay a premium salary to get them on board. And the probability of them being lured away from your organization by a competitor increases.
Number three is the employee getting bored. It's hard to provide a rewarding and challenging job to someone who already has all of the skills needed to perform it flawlessly. Employees are more likely to leave a role if they are not being challenged—and unicorn employees are no different.
While hiring a unicorn employee may seem like the ideal outcome, it may not be the best use of your recruitment resources. Instead, look for people with a growth mindset and personal drive, who can then be trained on the technical skills for the role.
Thank you for tuning in to The Perna Syndicate today. Tomorrow, I've got some tips to avoid the unicorn trap. I will see you then!
---
---
---