760-The Hiring Shift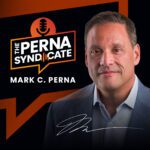 Episode: 760
Episode Title: The Hiring Shift
Skills-based hiring practices will have a role to play in your career, whether you like it or not. Here's what this could mean for you, next on The Perna Syndicate.
Ep 760 show:
This is The Perna Syndicate—hello and welcome! As we've been discussing all week, the world continues to change, and companies are adapting their talent strategy to look at candidates from a skills-first perspective. In the last year, an astonishing 45% of hiring managers on LinkedIn explicitly used skills data to fill their roles. 
That being said, roughly 20% of job postings in the U.S. no longer require a degree. This is more than the 15% seen in 2021. Maybe your job is one of them. Or maybe it's about to be. 
To make a skills-first labor market a universal reality, governments and businesses must be the catalyst. By removing degree requirements, they are opening access to jobs that were previously only for those who could afford college. These institutions would also be able to implement merit-based reforms to encourage skills-first hiring.
In any case, the shift to skills-first hiring is already well underway—making your career destiny more about the skills you bring rather than the degree you did (or did not) earn. This means, even if you have the degree, you should always be learning new skills to stay marketable—both in your industry and beyond. 
This laser focus on skills, for employers and employees, is a tremendous hiring shift that will play out in all of our careers, one way or the other. And we can all be ready for it by staying on top of the skills that matter most.
Thanks for being part of The Perna Syndicate this week. Be sure to subscribe to the show if you're not already, and I'll be back next week with more insights and inspiration for your career journey. Until then, take care!
---
---
---