754-Making the Difference through Healthcare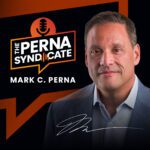 Episode: 754
Episode Title: Making the Difference through Healthcare
Careers in healthcare are making a bigger impact in less fortunate communities than you might expect. Let's talk about it, next on The Perna Syndicate.
Ep 754 show:
Welcome back to The Perna Syndicate! One of the biggest appeals for young people pursuing a career in public health is the opportunity to make a difference. And there are few fields that offer the chance to make such an impact as when you can help someone in need. 
For example, students at Arizona State University are trained to work with survivors of domestic violence. They are then placed in local health departments across the country to build capacity for victim support. 
At the Latin American Youth Center in D.C., Public Health AmeriCorps members are providing health screenings in areas where people face barriers to education. In Colorado, members serve with Rocky Mountain Youth Corps to perform screenings for youth struggling with substance abuse. This prevents addiction and related health consequences.
Other public health programs where young people are making an impact include implementing a garden-to-table program in North Carolina. They teach female veterans how to grow their own produce in communities that are at risk for food insecurity. And in Wisconsin, members are recovery coaches to tackle the devastating addictive effects of prescription drugs and other substances across the state.
Young Americans have an interest in many of the social causes that are directly linked to public health impact. By helping them identify those connections and reimagine current systems, we can build a better environment for the future of healthcare. 
Thank you for tuning in to The Perna Syndicate today! Tomorrow: careers in healthcare are a noble call to serve. Let's make room for people pursuing these careers. See you then!
---
---
---