730-Upskilling For Everyone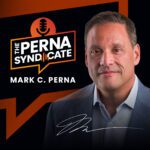 Episode: 730
Episode Title: Upskilling For Everyone
Who needs to upskill more—young workers or those with years of experience under their belt? Here's why we all need to skill up, next on The Perna Syndicate.
Ep 730 show:
Hello and happy Friday on The Perna Syndicate! As we discussed this week on the show, lifelong learning is now a must in the workplace. And it's not just for young people. Professionals from all levels, backgrounds, experience, and industries can benefit from skilling up. 
For those workers who have been in the workforce for decades, a strong L&D program can open up new opportunities as they fine-tune their skills and stay up to date in their industry. Their years of experience already make them leaders—and the best leaders never stop learning. 
Of course, for those just launching their careers, a focus on learning more is a perfect fit. The majority of the workforce in the coming years will be composed of members of Generation Z, who are already known for their desire to gain new skills. More than any generation before them, Gen Z wants employers to provide the kind of upskilling and reskilling that could just shrink our huge skills gap.
When every employee has the opportunity to tap into and take advantage of upskilling opportunities, this creates a company culture where such learning is normalized. 
Employees who want skills, and a skills gap that needs shrinking: the beautiful thing is that the solution for both of these needs is right in front of us. Giving people the training and education they want through robust upskilling is truly a win-win for everyone. 
Thanks for being part of The Perna Syndicate this week! As always, feel free to drop me a comment any time at MarkCPerna.com. Take care and we'll see you back here next week!
---
---
---