710-The Soft Skills Gap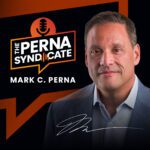 Episode: 710
Episode Title: The Soft Skills Gap
The tech industry is struggling with a skills gap, but it's not just in hard skills like coding. There's a gap in soft skills, too. Let's talk about it, next on The Perna Syndicate.
Ep 710 show:
Welcome to The Perna Syndicate today! Though tech layoffs have made the news lately, the bigger picture is significantly more positive. A majority of tech companies reported plans to hire during the first quarter, presenting a much better employment outlook than many people might think. 
But even as demand for tech workers stays strong, companies simply can't find enough people with the skills they need. That's led to more employers looking at ways to help new hires cross this skills gap. 
Some now offer reimbursement for training and certifications that a new hire brings to the company. That's great news for tech workers, who can take advantage of companies like the ManpowerGroup and others that offer free training opportunities for candidates and consultants to upskill at no charge.
In their quest for skilled workers, organizations are also partnering with colleges to provide internships and activities such as hack-a-thons or coding contests to identify emerging talent.
What's counterintuitive, though, is that the skills gap isn't just about tech skills. 78% of employers report difficulty finding employees with the right combination of hard and soft skills, which I like to call professional skills. As we said earlier this week, a strong set of professional skills can make or break your career—even in a technical role. 
Next week on the show, we're going to dive into the top five professional skills that tech employers (and really, employers in any industry) are looking for. Tune in to find out how your skills stack up in the new employment landscape. That's all for now—thanks for being part of The Perna Syndicate!
---
---
---