7 - Navigating Multigenerational Workforce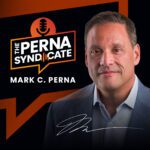 Episode: 7-navigating-multigenerational-workforce
Tease: What's the biggest challenge in navigating the new multigenerational workforce? It might not be what you think. Stay tuned to find out.
Ep 7 show:
The Millennials and Generation Z are natural problem solvers, and they like nothing better than to improve the process and end result in whatever they're invested in. That's the reason they've earned their nickname of "the Why Generation," because that's the question they're always asking.
In the workplace, it's also the secret of their ingenuity. Younger generation employees can pack a powerful creative punch—tackling old problems with a refreshing lack of attachment to the old ways of doing things. This makes them a tremendous resource—if they're empowered to work and innovate to their full potential.
As an employer or manager, when is the last time you took a problem to a team of Millennial and Gen-Z employees and let them figure out a solution? Do you have that kind of trust in your younger workers? Or do you tend to leave them out of the problem-solving stage and only involve them in implementing the solution?
The biggest challenge in navigating the new multigenerational workforce is not younger workers. Rather, it's overcoming the negative perspective that can stifle these employees' creativity and potential. Though the ultimate cost is hard to quantify… morale, productivity, and retention can all suffer when an entire cohort of workers is consistently seen as a problem rather than a promise.
But when younger workers are invited to get creative and add their unique stamp to the work at hand, everyone wins.
Check out my blog at MarkCPerna.com to discover more about the Why Generation and why they matter in today's workforce. Fresh content is posted weekly!
---
---
---