668-A Little Flexibility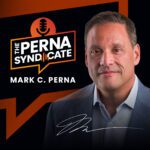 Episode: 668
Episode Title: A Little Flexibility
For people working two jobs, flexibility is often the biggest accommodation they want. But can it benefit their employer, too? Let's talk about it, next on The Perna Syndicate.
Ep 668 show:
Hello and welcome to The Perna Syndicate! Generally speaking, it's not an employer's business to know if an employee is working another job. As long as the employee is able to fulfill their responsibilities and is not violating any company policies, it's really up to the employee whether or not they share their situation. 
But if your second job is starting to interfere with your performance at your first job, it might be time to talk to your boss about accommodations that could make things better all around. 
Flexible scheduling is probably the biggest accommodation that can help you balance multiple jobs without losing your mind. And thanks to the upheaval of the past couple years, flexibility is a lot more possible today than it used to be.
Maybe you're an employer who is now wondering how many of your people are working another job. It's worth considering how being more flexible can benefit not just them, but also your business. 
For many organizations, being more flexible contributes to increased employee satisfaction and retention. It gives the worker a sense of autonomy and control over their own schedule that is very empowering. And it can support an employee's mental health by allowing them to make the most of their workday—whatever time of day that might be. 
Sometimes, a little flexibility is all we need to make it work—for everyone.
Next time on the show, I'm going to share a few reminders that can save your sanity if you find yourself stretched too thin at work. Stay tuned and we'll see you tomorrow on The Perna Syndicate! 
---
---
---