651-Giving When Times Are Tough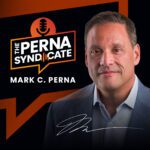 Episode: 651
Episode Title: Giving When Times Are Tough
The economy is tough for everyone right now, but it's not stopping people from giving to the causes they care about. More on that, next on The Perna Syndicate.
Ep 651 show:
Welcome to a new week on The Perna Syndicate! I'm your host, Mark Perna. Money is on everyone's mind these days—how to stretch it, make more of it, and thrive even when economic conditions aren't doing us any favors. You might not expect charitable giving to be top of mind during this time, but for a majority of people, it's still a priority. 
The fundraising platform Classy recently released its 'Why America Gives' report, that studied the giving habits of Americans of all ages. And the results might surprise you. 
This year, almost half of respondents feel pessimistic about the economy. 77% have had to make changes to their financial habits. Yet despite all this, fully 90% plan to give the same or more to charitable causes. This is up 6% over 2021.
Overall, 53% of donors budget for donations in their spending plans. What's more, 39% made sacrifices in their discretionary spending in order to have funds to give.
I don't know about you, but I find this very encouraging. Even when they're feeling the pinch, people are making it a priority to give to the causes that matter to them. 
Next time you read a headline about how challenging the economy has become, remember the people who are giving up something so they can donate that money instead. It's a beautiful thought and one I'd like to explore a little deeper this week. 
On the next episode of The Perna Syndicate, we'll look at the three main things that motivate people to give generously. Take care and we'll see you then!
---
---
---