555 - The Long Game of Your Career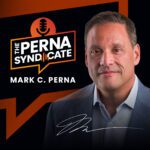 Episode: 555
Episode Title: The Long Game of Your Career
Your career is about so much more than the money. Here's why playing the long game can ultimately make your job more rewarding, next on The Perna Syndicate.
Ep 555 show:
Welcome to The Perna Syndicate today! Although getting a new job is often the quickest way to achieve a significant pay raise, there's a long game that goes beyond just the paycheck. And it may be worth playing. 
Some employees are experiencing "resignation regret" after jumping too quickly into new roles. Some are even "boomeranging" back to their previous employers. Before quitting your current role, you should think deliberately about your next move—and really look before you leap. 
That's one reason why salary negotiation should be broadened to mean simply negotiation—because salary isn't everything, and negotiation shouldn't happen only during the hiring process. Existing employees should be able to open negotiations with their employer as well. 
Maybe your current employer can offer learning stipends, additional vacation days, or some other non-cash perk that could be exciting to you and align with your career path. You should be open to hearing value propositions that speak to you, even if they look different from what you've valued in the past. In this market, you may be surprised by what your employer is willing to do to engage you.
Whatever your next career move, keep the long game in view. When it comes to negotiation, it's not just about the money—it's the long-term growth, personal satisfaction, and work-life balance that make your career one that you actually enjoy.  
Thanks for tuning in and making The Perna Syndicate a part of your day. I'm your host, Mark Perna, and we'll see you back here next week for more on The Perna Syndicate. Until then, take care!
---
---
---