53 - Career Ready Period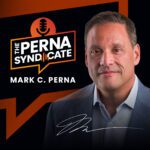 Episode: 53-career-ready-period
Do we need to stop saying "college and career ready"? What's so problematic about that phrase? Find out, coming up next.
Ep 53 show:
Hello, and welcome—you're in The Perna Syndicate! Yesterday, we examined the education cliché "college and career ready" and why it has become so misleading. People seem to miss the "and" in that phrase and assume that college is always the first step toward true career readiness. But nothing could be further from the truth. 
I believe that "career ready" is really the driving idea behind the "college and career ready" phrase. What does career ready mean? 
It means that students are ready to pursue a definite course of study that will further their career plan. They're ready to succeed academically. They're ready to take responsibility for the cost and financial implications of their postsecondary education. And they're ready to make the most of their education, graduate, and use that training in a real-world, productive career. 
Whatever their goals, career readiness is what our young people actually need. College might be their first step on that journey, or they may pursue another equally worthwhile pathway like an industry credential, certification, licensure, or apprenticeship. They will be equipped to succeed in a changing workforce and economy when they're given the knowledge, tools, and confidence to determine their own future. 
"College and career ready" has had its day. It's time to make students career ready—period.
If this is a message your organization needs to hear, let's chat. Connect with me today at MarkCPerna.com.
---
---
---