483 - Not So Soft Skills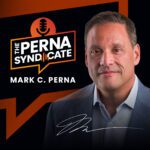 Episode: 483
Episode Title: Not So Soft Skills
Are soft skills as soft as they sound? Stay tuned to find out why they're critical in today's workforce—coming up next on The Perna Syndicate.
Ep 483 show:
Thanks for tuning in to The Perna Syndicate! This week, we've been talking about the three critical components of a competitive advantage: robust academics, technical competency, and professional skills. 
Professional skills is my term for what is more commonly known as soft skills. I prefer 'professional skills' over 'soft skills' because it better communicates the importance and value of these abilities. I'd say that soft skills are anything but soft. 
Professional skills are the personal attributes and character to succeed in the workplace: work ethic, punctuality, communication, leadership, ability to accept feedback, integrity, critical thinking, problem-solving, stress management, and many more. They are universal across all levels, in all industries, at all times. 
But unfortunately, employers report significant difficulty in sourcing workers who possess these traits. We're at the point where companies are saying, if you can show up on time, pass a drug test, and have a reasonable work ethic, we'll train you on everything else. 
When an individual has the academic and technical credentials, professional skills complete the package. They're not soft at all; in fact, they're the mark of a person who is destined to succeed.
On the next episode of The Perna Syndicate, we'll talk about two specific ways that we can help students build a true competitive advantage in their life. Take care and we'll see you then!
---
---
---