482 - Why Technical Competency Matters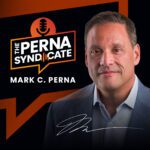 Episode: 482
Episode Title: Why Technical Competency Matters
Employers today are more interested in what applicants can do than how much education they've accumulated. Here's why, next on The Perna Syndicate.
Ep 482 show:
You're now in The Perna Syndicate—welcome! Yesterday, we talked about how parents share a universal desire to give their kids a competitive advantage. This is more than just good grades. Oh yes, of course kids still need to perform academically. But to really win, they also need to master the technical skills for their chosen pathway.
Technical competency (or hard skills) can be gained in a variety of ways, including career-focused programs, industry-specific training, internships, apprenticeships, licensures, and more. Even part-time employment can develop a person's technical abilities. 
Many employers are now looking for applicants with proven skills and experience—with or without a college degree. It's called skills-first hiring, and it's more than just a trend. It's the shape of the future. 
Whether they're college, career, or military bound, every young person can benefit from mastering a technical ability. High school is the perfect time to start. Building a set of marketable, real-world skills can help young people earn an above-average wage, so they can fund the next step of their further education. It's a win-win. 
Add professional skills to the package and you've got a real competitive advantage, no matter what career is on the horizon.
On the next episode of The Perna Syndicate, we'll talk more about professional skills and why this term is better than the more common phrase, soft skills. Take care and we'll see you then!
---
---
---