463 - The Power of Facts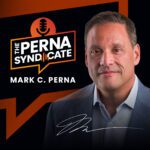 Episode: 463
Episode Title: The Power of Facts
Are the skilled trades a financially viable career choice? Let's look at the facts, coming up next on The Perna Syndicate.
Ep 463 show:
Hello and welcome—this is The Perna Syndicate! One of the biggest misperceptions about the skilled trades is that these jobs pay poorly, especially for entry-level workers.
The Stanley Black & Decker survey we've been covering this week found that only 42% of people believe that skilled trade workers earn at least 50 thousand dollars a year. One in five young people think the starting pay for a skilled trade worker is less than 20 thousand. 
But the reality is much different. Half of current skilled trade workers who have less than 10 years' experience earn at least 50 thousand annually to start. After five years, a person who attends trade school and then starts working will be, on average, 140 thousand dollars ahead compared to a student who enrolls in a four-year college before working.
If more people knew about the significant earning potential in these trades, maybe there wouldn't be such a shortage of skilled workers. After the surveyed students were told about the financial advantages of a skilled trades pathway over college, almost half (43%) were much more positive about a skilled trade career.
This demonstrates the power of facts in dispelling stigmas and misperceptions. If we want Gen Z to see the skilled trades as a viable career option, they need to know about the significant financial benefits that can come with this choice. They need to know the facts.
Tomorrow: most people think that young people avoid the skilled trades because of the physical labor, but do they really? Let's look into that question on the next episode of The Perna Syndicate. Take care and we'll see you then!
---
---
---