429 - The Top 10 Resume Mistakes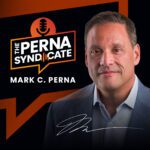 Episode: 429
Episode Title: The Top 10 Resume Mistakes
What are the top ten mistakes that people are making on their resumes? Find out, coming up next on The Perna Syndicate.
Ep 429 show:
This is The Perna Syndicate—hello and welcome! Resume mistakes can be costly. They can take you out of the running for the interview, before you even get a chance to meet anyone. Unfortunately, as we've been discussing all week, more than half of all resumes in the U.S. contain mistakes. 
Typos are the most common errors, but there are many others that are just as important to get right. The resume analysis by the company Adzuna found ten significant mistakes. I'll list them here in order of how frequently they occur. 
Number one, misspelled words. Spell check is your friend, okay?
Number two, lack of personal summary. Every resume needs this. 
Number three, gaps in employment history. If you don't explain gaps, the person reading your resume could assume the worst. 
Number four, inappropriate file name like "draft" or "untitled." So unprofessional!
Number five, missing or invalid postal address. Yikes!
Number six, the resume is too long or too short. 
Number seven, invalid or omitted phone number. C'mon, people!
Number eight, excessive uppercases. No one wants to be yelled at in a resume.
Number nine, invalid or omitted email address. This is so important to be accurate!
Number ten, British spellings. If you're from the UK, you get a pass on this one, but everybody else? Let's make sure we get this right. 
So you checked your resume and all of this is perfect, right? Well, it never hurts to get a second set of eyes on it. Have a friend take a fresh look at your resume, just in case there's something wrong that you're not seeing. It's worth taking the time to double-check. 
Tomorrow: if you live in one of these five U.S. states, you're more likely to have mistakes on your resume. Find out which states they are on the next episode of The Perna Syndicate. See you then! 
---
---
---