27 - How-to-Really-Crush-Your-Internship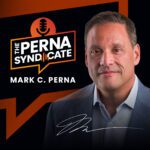 Episode: 27-how-to-really-crush-your-internship
Tease: Yesterday we talked about how to bungle your internship. Today, let's uncover three ways to really crush it—coming up next on The Perna Syndicate.
Ep 27 show:
Hello, and welcome to The Perna Syndicate! I'm your host, Mark C. Perna, and today we're continuing the conversation on internships. The most successful interns learn what's expected of them and then fully commit themselves to exceeding those expectations. They ask questions, know their priorities, deliver quality work and meet their deadlines without fail. 
There are three other things they do—that really push them over the top. And you can do them, too. 
Number one, build your competitive advantage. Employers today are seeking a trifecta of academic knowledge, technical competency and professional (or "soft") skills. Use your internship to grow in these areas, and you'll be virtually unstoppable on your career journey.
Number two, do regular self check-ins. Throughout your internship, strategize about how you can make the most of the experience. Ask yourself how you can best hone your skills, grow your network, and maybe even get hired on permanently. Then set personal checkpoints to continually assess your progress.
Finally, value your contributions. You were picked for this job and you have something to offer. Don't shy away from lowly tasks, but don't be content with only such tasks, either. Combine a teachable attitude with a strong belief in your strengths and a real conviction to do high-level work.
You are the master of your internship, so why not commit to really crushing it? It may push you out of your comfort zone, but your career will profit big time. 
Maybe you know someone who could benefit from this episode. Feel free to share this show with them at MarkCPerna.com, and help them make the most of their internship opportunity.
---
---
---