20 - Younger Workers Want Skills Development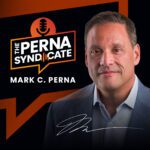 Episode: 20-younger-workers-want-skills-development
Tease: Today's younger workers want to learn new skills—at work. Does your company support that? Stay tuned for The Perna Syndicate.
Ep 20 show:
These days, Millennials and Gen-Z are seeking more and more from employers. Sure, they want the perks that everyone else wants, like good pay and benefits, paid vacation days, and regular raises and promotions. They also want purpose in their work, something that makes the world a better place. But what they're craving most is… a company culture with robust on-the-job training.
Today's young people are innately curious and inquisitive. They don't see learning as something that ends. Instead, they expect to learn, reskill, and ask "Why?" throughout the rest of their working lives. Having grown up in a time of fast-paced technological advances, they recognize the simple truth that there will always be more to learn.
To attract and retain these coveted workers, companies must be proactive in offering employees on-the-job opportunities to upskill. This can be accomplished through mentorship, peer-to-peer learning, and specialized training opportunities.
Finally, offering employees choices about what they want to learn is a great way to keep them engaged and growing in their role.
Yes, young workers want a lot from their employers. But it works both ways. Younger employees will develop their skills and then stick around to invest them back into the company. And companies that stop waiting for qualified workers to come to them, and instead start proactively creating a homegrown, skilled workforce, will win in the talent race.
Thanks for being a part of The Perna Syndicate this week. For more episodes, visit MarkCPerna.com.
---
---
---