19 - Bridging the Awareness Gap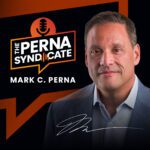 Episode: 19-bridging-the-awareness-gap
Tease: Young people don't know what they don't know about rewarding careers in unexpected fields. Today on The Perna Syndicate, we'll cover practical strategies to start bridging their awareness gap—and our own.
Ep 19 show:
The awareness gap in America is a huge part of our skills gap. Young people simply don't know about all their career options in unexpected, and sometimes under-appreciated, fields. 
To bridge this gap, we need a major paradigm shift. Parents, educators and employers can all help make young people aware of the opportunities in skills-gap professions. Here's a good place to start: 
Parents, it's time to close your own awareness gap. For example, did you know that Bloomberg recently reported that professionals in critical trades like plumbing and automotive repair are earning more than the average salary for office jobs? Avoid creating pressure to choose what you would choose. Help your child find the perfect intersection of career and lifestyle—based on their own unique interests, talents, and abilities.
Educators, it's time to let go of the outdated mindset that everyone has to go to college. With the explosion of rewarding, viable careers that require only an industry certification, the landscape has shifted—and so should our message to young people. 
Employers, you can play the long game by much going deeper than surface-level partnerships with education. To really start overcoming the skills gap, you need to be creative about stocking your talent pipeline—very early.
America's skills gap starts with our awareness gap. Let's bridge it. 
Discover more about the younger generations by following me on Facebook, Twitter, LinkedIn, and Forbes.com, where I share weekly content designed to make a difference.
---
---
---