170 - Is It Time to Call a Career Coach?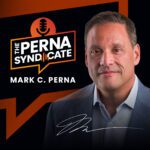 Episode: 170
Episode Title: Is It Time to Call a Career Coach?
Job hunting is tough. So how do you know when you might benefit from an expert opinion? Find out, coming up next on the Syndicate.
Ep 170 show:
Hello and welcome to The Perna Syndicate! With the economy coming back to life, jobseekers have fresh hope that their search will end soon. But what if it doesn't? What if you've been stuck in job-search mode for months? Is it time to call in the pros?
There's no stigma attached to finding a good career coach. If you think about it, even the top professionals in sports, music, and many other fields use coaches to maximize their performance. As a jobseeker, you're no different. It's okay to seek out guidance on where and why exactly you might be stuck in the process.
Sometimes an outside opinion can shed light on a blind spot. I heard a story of one man who spent 11 months job-hunting. He'd landed interviews, but never made it past the first one. In his mind, he was a great interviewer—but his career coach discovered that his answers to interview questions were extremely short (10 to 15 seconds max). Once he realized his blind spot, this jobseeker worked on his answers with his coach and soon received three offers from top tech companies.
If you've tried everything else, it might be time to consult with a professional. There's no shame in getting some coaching on the job search process, especially right now in such a crowded field.
If you're discouraged in your job search or know someone else who is, you're not alone—and there's help. Don't be afraid to seek it out and take the next step toward your new career.
Thanks for listening this week! If you're feeling inspired, be sure to follow me on Facebook, Twitter, and LinkedIn for more strategies to empower your career journey. We'll see you back here next week for more on The Perna Syndicate!
---
---
---