14 - Competitive Advantage Supporting Student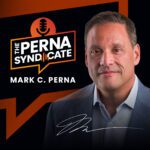 Episode: 14-competitive-advantage-supporting-student
Tease: Today, young people need a fresh competitive advantage. Coming up now on The Perna Syndicate, find out how parents can support their child's education and career journey.  
Ep 14 show:
We've been talking this week about the dynamic competitive advantage that young people need in today's workforce, comprised of academic knowledge, technical competency (or hard skills), and professional (or soft) skills. So how do we as parents help our kids develop to their full potential in these three areas?
Here are two ways to start. 
First, we can help them explore earlier. At thousands of dollars per semester, college is not the best time to experiment. You can support your child's career exploration in middle and high school by encouraging their participation in career-focused programs, internships, apprenticeships, and other hands-on experiences that give them a taste of the real thing. The sooner they explore their path, the further they can go.
Second, we should consider all postsecondary pathways. College can be a great option if your career goal requires it, but it's only one of many rewarding pathways available today. And given the staggering student loan epidemic, it's certainly not the best choice for everyone. All options should be on the table, without stigma or prejudice, to allow your child to make the choice that aligns with their career and lifestyle goals.
To succeed in the new, ever-changing workforce, your child will need a trifecta of robust academic knowledge, technical competency, and professional skills. And with your help, they can get it.
Have a comment or question on this episode? I'd love to hear from you. Get in touch with me at MarkCPerna.com. 
---
---
---