699-More Money or More Balance?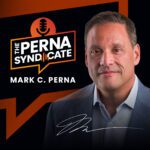 Episode: 699
Episode Title: More Money or More Balance?
What's more important to workers today, a bigger paycheck or a better work-life balance? Let's talk about it, coming up next on The Perna Syndicate.
Ep 699 show:
Thanks for tuning into The Perna Syndicate today! According to research recently conducted by Leapsome, there are two top reasons that employees plan to change jobs. 
The first, shared by 76% of respondents, is that they want a better compensation and benefits package. That's not surprising. But this is closely followed by a desire for better work-life balance, a reason cited by 74% of the people surveyed. 
That means that to most people, more money is almost equally important as better boundaries between their personal and professional lives. 
This is good news for employers, especially in a challenging economic climate where significant pay increases may not always be possible. Instead, organizations should look beyond raises for ways to improve the employee experience. Perks like flexibility, autonomy, and accommodations can help them better balance their responsibilities. 
Other areas to invest in could include more mental health support, building a sense of community with in-person events, complimentary access to facilities or tools that promote healthy living, and other perks. Instead of more money in the paycheck, these types of benefits add more value to the daily experience. 
Employee satisfaction isn't just about the money. And that's why it's not always the biggest payroll that will win the War for Talent. 
If you're not already, be sure to subscribe to The Perna Syndicate now on your favorite platform so you don't miss anything. Thanks and we'll see you back here tomorrow for more!
---
---
---