529 - 2 Ways Companies Can Promote Employee Friendships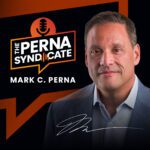 Episode: 529
Episode Title: 2 Ways Companies Can Promote Employee Friendships 
Companies have a role to play in promoting positive employee connections, and it all starts with a culture of belonging. Here's why, next on The Perna Syndicate.
Ep 529 show: 
Welcome to The Perna Syndicate—I'm glad you're here! As we discussed yesterday, it's up to the individual worker how much effort they will invest in workplace friendships. But the sense of employee belonging—defined as being valued, feeling secure, and taking pride in one's contribution—is primarily a culture thing. And it's up to the organization to build it. 
In the BetterUp Labs study we've been covering this week, employees who rated themselves as low on the belonging scale reported 77% more stress, 109% more burnout, 153% more loneliness, and 158% more anxiety and depression. 
But on the positive side, employees who felt a strong sense of belonging said they had 24% more resilience, 36% better wellbeing, 83% more personal growth, and an astonishing 92% more professional growth. 
A culture of belonging doesn't happen overnight, but managers can build it by being intentional about two critical things. First, hire for behaviors, not just skills. The people you add to your team must have the social skills and desire to connect with others. Hard skills are important, but can, in many cases, be taught. Positive social abilities are much harder to impart.
Second, onboard effectively by putting the focus on people, not paperwork and policies. Onboarding should introduce peer mentors and include regular touchpoints with not just you, but also the rest of the team. Together, these strategies can help make your culture one of belonging and positive connection. 
Tomorrow: so you want to put more effort into your work relationships, but you're just too darn busy. I've got good news for you on the next episode of The Perna Syndicate. Stay tuned and we'll see you then!
---
---
---