515 - How I Hire The Right People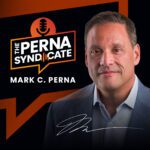 Episode: 515
Episode Title: How I Hire The Right People
I've never had to fire anyone. Why? I hired the right people. Here's what I look for when bringing someone new on board—next on The Perna Syndicate.
Ep 515 show:
Welcome to The Perna Syndicate today! All week, we've been discussing the need to hire people with strong professional skills, not just the necessary technical competencies.
At my own company, we've been fortunate that I've hired, never fired, and no one has ever quit. Of course, we're a small business and this isn't possible for every organization, but there are a couple rules I follow when I make the decision to hire someone.
First, they have to demonstrate strong professional skills. We collaborate closely on everything and let's be real here: I don't want to work with someone who can't communicate well, has a negative attitude, or simply doesn't show up on time for meetings and other commitments.
I don't care how great they are at the technical aspects of the job. If they're not professional in how they approach their work and interactions, they're not going to thrive here.
Hand in hand with these types of professional skills is trust. I want to work with people I can trust, who value their integrity and won't compromise it for the sake of convenience. We never play the blame game when something goes wrong, and I am always impressed at how my people step up and take responsibility.
Because of all this, I find that the line between my professional and personal life is blurred. I count every person on my team as a friend. And because of that, together we accomplish tremendous things.
Thanks for tuning in today! It's always a pleasure to have you here on The Perna Syndicate. We'll see you next week for more insights and inspiration. Take care!
---
---
---