497 - In Defense of College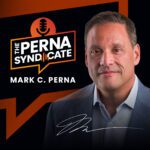 Episode: 497
Episode Title: In Defense of College
I often talk about the potential downsides of college, but there can also be many benefits to getting that degree. Stay tuned for more, next on The Perna Syndicate.
Ep 497 show:
This is The Perna Syndicate—welcome! Yesterday I shared some numbers that might make college seem like a bad investment for every individual. I want to balance that today with the perspective that, while college is expensive, it still offers many benefits that aren't easily replicated. And for some people, it can absolutely be the right choice.
In many careers, college is imperative. No two ways about it, you have to have the knowledge represented by the degree in order to perform the work. In these cases, college is a definite benefit because it's a necessary and important step on the journey toward your career goal. Without college, you couldn't attain that job. 
College can also be a great place to broaden your perspective, interact with great minds in their field, and test your own intellectual potential. I grew so much as a person during my college years; I wouldn't trade them for anything. 
If college makes sense for your career plan, if you go with purpose and passion so you can get it done, then college is a great investment and one that you should be excited about. And if this is you, I'm excited for you too. 
But if you can't check all these boxes when it comes to the college question, maybe step back. Think on it some more, figure out how it fits or doesn't fit with your overall lifestyle and career plan. The important thing is that you feel free to make the decision that's right for your individual goals and dreams.
If you're already in the workforce, should you go back to school? Let's look at that question on the next episode of The Perna Syndicate. Take care and we'll see you then!
---
---
---