398 - Academic Skills Don't Stand Alone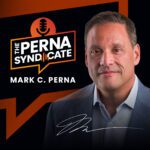 Episode: 398
Episode Title: Academic Skills Don't Stand Alone
Good grades are important, but they're no longer enough on their own for a young person to succeed. Let's talk about it, coming up next on The Perna Syndicate.
Ep 398 show:
You're now in The Perna Syndicate—hello and welcome! The world is changing faster than ever, and kids need a fresh competitive advantage to make the most of their education and career. Today, the true competitive advantage is a trifecta of robust academic knowledge, strong technical competency, and valuable professional skills. 
Let's tackle the first component, academic knowledge. I don't want to dismiss it as though it no longer matters, because it does. It's just that academic abilities no longer stand alone. 
That's because the educational landscape has shifted. It used to be enough to get good grades. Those who excelled in school could be fairly well assured of a viable, living-wage career awaiting them at the end of their higher education. It was a nice system—while it lasted.  
But now, it's no longer enough to excel only in the academic realm. To thrive in a fast-changing world, young people must add two other critical attributes to their portfolio: technical competency and professional skills. 
In our tech-driven world, academic knowledge is still important for a great career. Kids need to work hard and master the core subjects that help them understand and make sense of the world they live in. But education should no longer stop there. 
Alongside academic mastery, we need to help kids develop the technical and professional skills to put all that knowledge into action. 
Tomorrow: what do we mean when we talk about technical competency? We'll cover that and more on the next episode of The Perna Syndicate. Take care and we'll see you then! 
---
---
---